Whether you have an urgent need for a new roof or your roof is too worn to properly protect your home, we can help. The top reasons for needing a new roof include leaks, wind damage, storm damage, and damage from fallen trees. A new roof can also increase your home's value. If you are building a new home and need a roof installed, we can help with that too.
For help with your roof repair or re-roofing project, we recommend scheduling an on-site consultation, which includes a free roofing estimate. We can guide you through the process and make sure you get the best solution for your home. If you do need a new roof, our roofing specialists will help you choose the right shingle or roofing material to match the style of your home.
Call us at (952) 888-5550 or click below to request your on-site evaluation and free estimate! We provide roofing services in Saint Paul, Minneapolis, Eden Prairie and throughout Minnesota.
Minimal Disruption
During your re-roofing project, we ensure that your house and landscaping will be properly protected.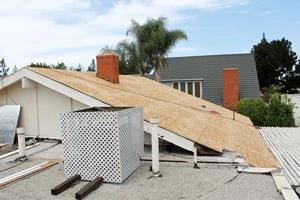 Dark Streaks On Asphalt Roof
Algae & moss growth on the roof not only looks bad, it can also lead to roof damage.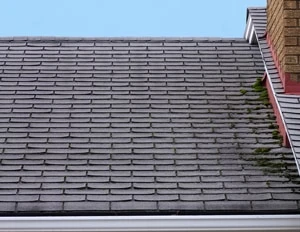 Signs that you might need a new roof
Roof is at least 20 years old
Roof looks old and worn
Dark stains from algae
Moss growth on shingles
Curling or cracked shingles
Bald spots where granules are missing
If your roof is old or you've noticed signs of a roof problem, we can assess your roof to determine if it's time for a re-roof and provide you with a free estimate for replacement or the services you need.
We offer a variety of roof material options
In addition to helping better-protect your home, a new roof can also increase value and give your home's exterior a fresh look. We have roofing materials, styles and colors to match almost any home.
Three-tab asphalt shingles
Architectural shingles
Wood shakes & shingles
Slate shingles
Clay & concrete tiles
and more
Before and After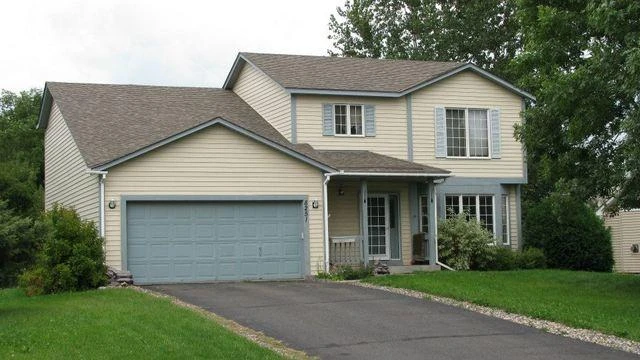 The homeowner called us about repairing their roof after suffering recent hail storm damage. Our team inspected the damage and helped the customer select Owens Corning Duration shingles for their full roof replacement. Lakewoods Remodeling also replaced the siding with new vibrant Alside Charter Oak premium vinyl siding.
Installing a new roof can be cheaper in the long term
While replacing damaged shingles is inexpensive, the downside is that the replacement shingles may not match the existing roof. If you have more significant damage that is confined to one side of the roof, partial reroofing is an option, but can cost more in the long term. If an asphalt roof already has two or more layers, all layers will have to be removed before completing the partial re-roofing. If your roof needs to be replaced, you'll have to decide whether to install the new roof over the existing one or tear the old one off. A complete re-roof ensures that water-damaged sheathing will be found and repaired, preventing future issues. Our contractors will recommend the best options and provide a free quote for your project prior to beginning any work on your home.
Ready to schedule your roofing estimate?
Contact us today to schedule your free in-home consultation with a professional from Lakewoods Remodeling. We are your expert roofing contractor serving the Twin Cities.